It gives us immense pleasure to announce the inauguration of Arya Computer Lab located at Prajna Bhavan, RKMVERI, Belur Main Campus. Arya Computing Lab is a 30 seater computer lab newly setup with the generous funding of Indian Oil Corporation Limited (IOCL). The lab is located in the 4th floor, Central block, Prajna Bhavan, in fact in front of the Bhaskara Lab.
This  inaugural event was held between 12:30 pm and 1:30 pm on 13 March 2020 (Friday)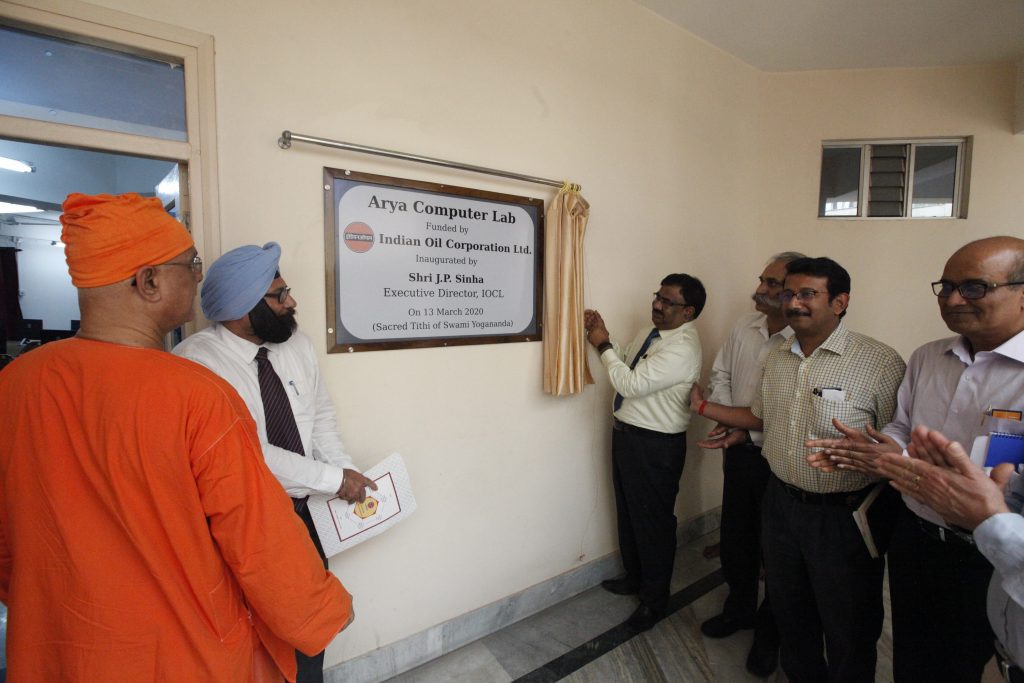 The programme schedule was as follows:
1. Name plate unveiling by Shri JP Sinha Executive Director, IOCL
2. Ribbon cutting at the entrance to the Lab.
3. Offering of flowers to Sri Ramakrishna
4. Chanting of hymns from vedas by the Monks and Students of RKMVERI
5. Introducing the Dignitaries of IOCL, and RKMVERI to the audience.
6. Presentation of mementos to the invited guests of IOCL.
7. Narration of a few distinctive features of the lab setup by Br. Tamal
8. Address by Mr. JP Sinha, Executive Director, IOCL, and others.
9. Thankful Acceptance Address by Swami Atmapriyananda Vice Chancellor, RKMVERI,
10. A short trailer (5 minutes) from the movie "Vivekananda by Vivekananda"
11. Vote of thanks by Dhyanagamyananda
12. Distribution of snack pack to all present.
You can access the photos of the program from here.